*Get a College UPGRADE! Transfer and Be Happy*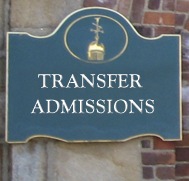 - IS YOUR CURRENT COLLEGE JUST A "GOOD FIT" OR IS IT FABULOUS?

- YOU DIDN'T GET INTO YOUR TO-CHOICE COLLEGES!

College Application Rejected or Waitlisted? Click HERE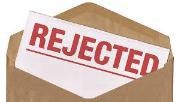 If you were rejected from your top-choice schools, something went wrong! Click here or the image to see an article written by admissions expert, Dr. Paul Lowe.

Ivy League and highly selective colleges don't accept applicants who FIT in; they choose applicants who STAND OUT!

WE ARE SUCCESSFUL IN HELPING COLLEGE STUDENTS TRANSFER TO A FABULOUS COLLEGE WHERE THEY WILL FEEL FABULOUS!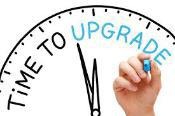 If you are UNHAPPY at your current college, why wait? It's time to UPGRADE!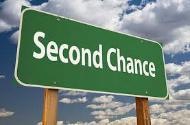 Perhaps you may have been rejected from your top-choice schools the first time. Our concierge-style, detailed admissions advisory services is provides the opportunity for second chance!

*WE ARE NOT FOR EVERYONE. ONLY STUDENTS WHO WANT EXPERT ADVICE AND A COMPETITIVE ADVANTAGE TO TRANSFER - UPGRADE HIRE US!*


COLLEGE TRANSFER ACCEPTANCES 2016. We are proud to announce our college transfer acceptances, to date, for 2016: Boston College, Boston University, Brown, Columbia, Cornell, Dartmouth, Emory, Fordham, Hamilton, Notre Dame, Northeastern, NYU, Skidmore, Tufts, Syracuse, UMichigan, UPenn, Vassar, and Wellesley.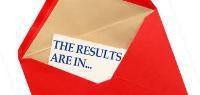 Our 2016 acceptance results!


Why Hire Us Instead Of Other Independent Educational Consultants? Click Image!

Because as a PECAAG affiliate, we are the best in the independent educational consulting business! Most importantly, unlike other consultants, we specialize in college transfers. Don't you want to transfer?

Member of the following professional organizations:


Email: info@collegetransferadmissionsadvisors.com

Woodbridge: 203.387.1574 | Greenwich: 203.542.7288 | Manhattan: 212.829.4341 | White Plains: 914.705.5399 | Fort Lee: 201.490.1037